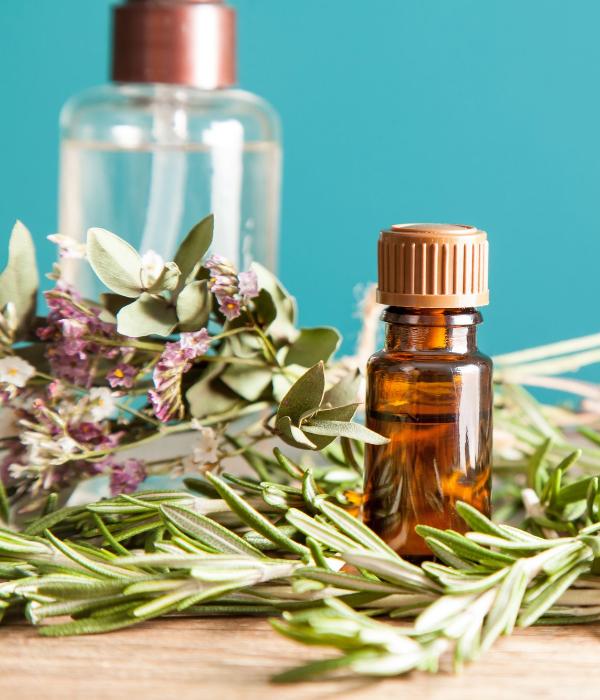 Fundamentals of Aromatherapy
Regular Price
$352.00
$352.00
On Sale
Course Code: AROMAFUN Modules: 4 Duration: 6 months Outline: Download a free information pack from the drop-down menu and add it to your shopping cart. Description: Begin your journey into aromatherapy with this...
Course Code: AROMAFUN
Modules: 4
Duration: 6 months
Outline: Download a free information pack from the drop-down menu and add it to your shopping cart.
Description:
Begin your journey into aromatherapy with this comprehensive course covering the fundamentals of aromatherapy. Topics include exploring the theories that underpin the practical application of aromatherapy, and understanding how essential oils affect and influence the human mind and body. Fundamentals of Aromatherapy is one of the Colleges' most popular courses, and provides a strong foundation for further advanced studies in this field.
The Fundamentals of Aromatherapy is the first required course of all the Colleges' stand-alone industry recognised Qualification Programs and Specialist Certificates, and is a fantastic way to get started on your journey to becoming an aromatherapist.
What you will learn:
History of aromatherapy and introduction to aromatherapy (how aroma affects us, the holistic view to heal and a summary of how essential oils work)
Application to aromatherapy and the different types
How essential oils work
Chemical constituents of Essential Oils and factors that affect them, pheromones
Methods of absorption - the limbic system, olfactory system and the skin
Methods of essential oil production/extraction. Expression, Distillation, Solvent Extraction
Differences of Materia aromatica use between herbalism and aromatherapy
Essential oil profiles: lavender, tea tree, 
Glossary of properties of Essential Oils
Hydrosols and Essential Oils
Create a dream pillow
Making rose water
Therapeutic Goods Administration (TGA)
Carrier oils
Essential oil safety
Introduction to essential oil blending
Aromatherapy remedies
Prepare and dispense, control stock and storage of essential oils
Using authentic essential oils
The role of the healer
Professional conduct as an aromatherapist
Benefits of aromatherapy
Case Studies
Aromatherapy for stress
Enrolment is simple.

Find a course you would like to study, add it to your shopping cart, and then purchase it from our secure website.

After purchase, a friendly staff member will formally welcome you with a phone call or email, and answer any additional questions you may have.

Should you wish to enrol by telephone, phone us on 1300 13 14 72 within Australia. For students overseas, the number is +61 7 3217 3170.

Enrol anytime - and study at your own place in the comfort of your own home.